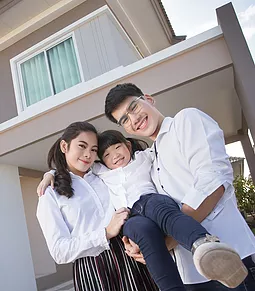 HOME
Are your home and personal property therein covered in the event of a total loss? Are repairs to your home covered in the event of your foundation failing? If a water pipe broke in the ceiling and the resulting flood destroyed your living room set, would it be replaced? If your neighbor fell asleep while smoking and the resulting fire demolished the entire apartment building, how would you replace your property?
Whether you own your home or are renting, it is important to maintain a comprehensive Home Owner's Policy or Renter's Insurance Policy respectively. If you had to replace the belongings in your home without insurance, would you be able to? Quite frankly, for most of us the answer is no. Fortunately, having the right insurance policy can minimize your loss.
Planning for loss, mitigates its financial impact in the event of tragedy. At Always Affordable Insurance in North Las Vegas, Nevada our team of professional insurance agents will ensure your needs are met and your expectations are exceeded. You focus on rebuilding your life, while we ensure you have the financial ability to do so.
One call to (702) 778-4440 can provide you and your family the peace of mind inherent to knowing you are covered in the event of such a tragedy.
Have You Been
Involved in an
AUTO
Accident?
Location
2700 E Lake Mead Blvd #7, North Las Vegas, NV 89030