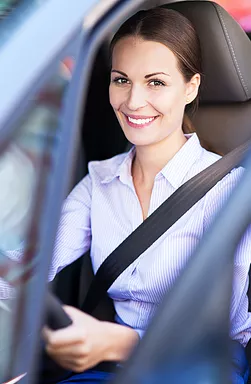 AUTO
As the result of recent legislation, the Nevada Department of Motor Vehicle will soon require minimum bodily injury coverage of $25,000 per person and $50,000 per accident, plus $20,000 per accident in property damage. Consequently many insurance policy holders will see a dramatic increase in the cost of their auto insurance policies.
Fortunately, at Always Affordable Insurance in North Las Vegas, Nevada we represent many of the nation's largest and most reputable insurance companies. As a result we are able to compare a multitude of options and determine which carrier provides the best coverage to meet your needs at the most competitive price.
Purchasing insurance is about minimizing your risk and protecting your assets. You need to partner with an organization who has an advanced understanding of the coverage options best suited to meet your needs. Saving a few dollars per month, can result in negative financial consequences in the event of an accident. At Always Affordable Insurance in North Las Vegas, we pride ourselves on ensuring the highest level of customer service by employing a team of highly skilled insurance professionals.
While on the phone with one of our agents, ask for an explanation of the various coverages available for each auto insurance policy. Should your policy include a rider for 'Uninsured/Underinsured Motorist'? Is 'Rental Car Coverage' a cost effective option? What is the benefit to increasing 'Med Pay Coverage'? What is the difference between 'Comprehensive Coverage' and 'Liability Coverage'?
For a fast, free quote, simply call one of our agents at (702) 778-4440
Have You Been
Involved in an
AUTO
Accident?
Location
2700 E Lake Mead Blvd #7, North Las Vegas, NV 89030